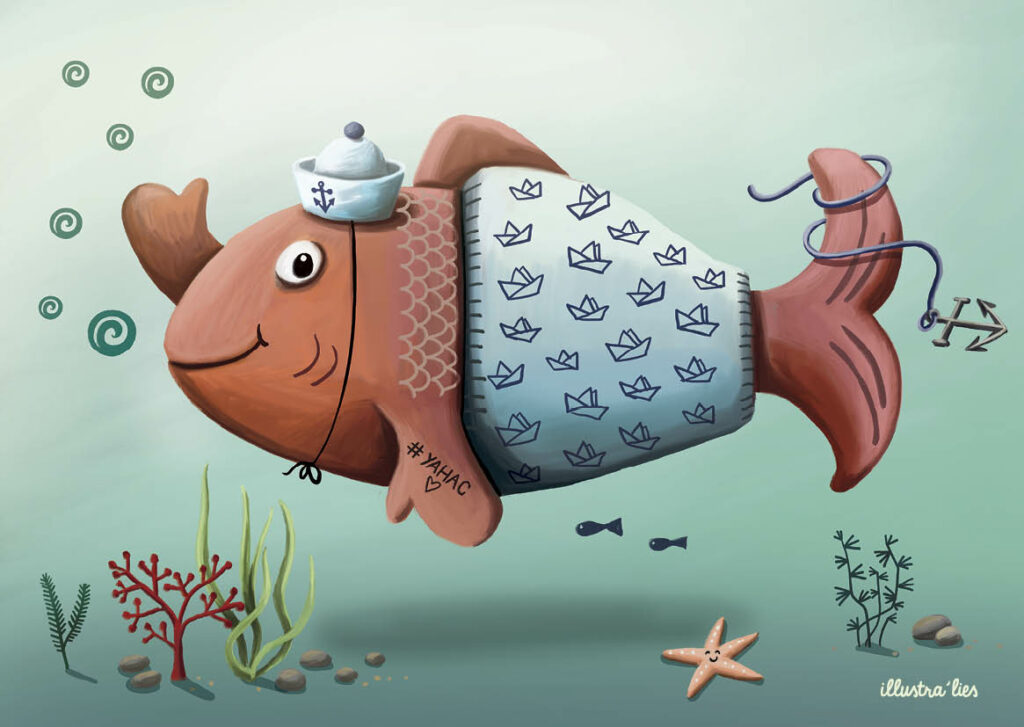 I would also like to send this card by mail
Click here!
Do me a favour and do not only send the image, also add the 'text of a fish'…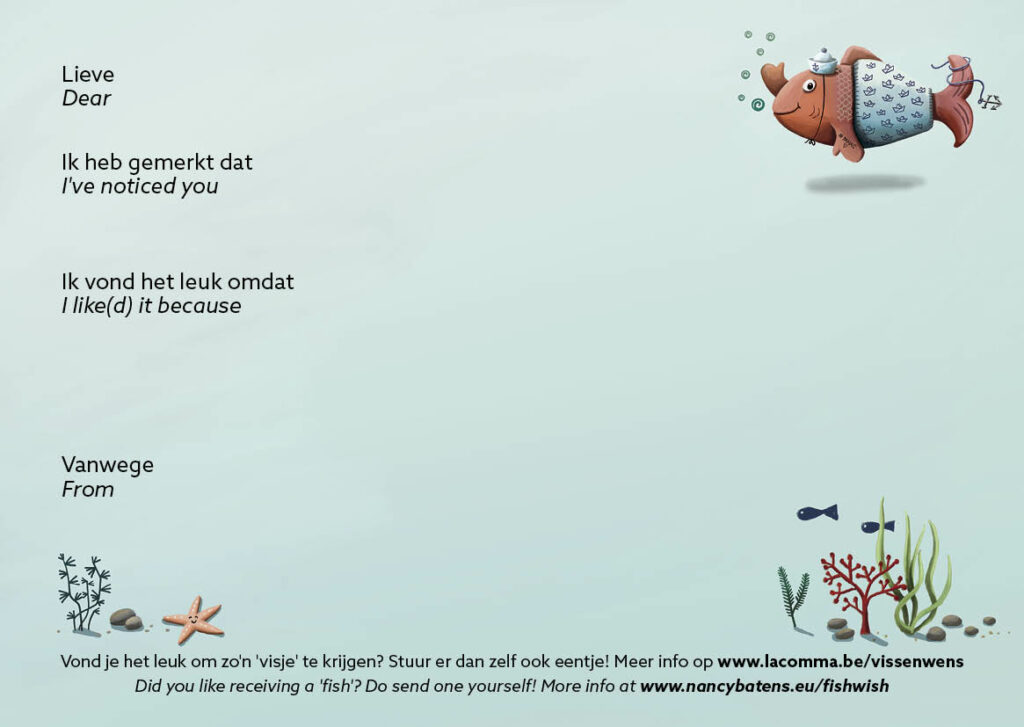 Click here!
And remember: if you are on my list, you can ask me to send you a 'real' one!
My present to you!
I would like to send a 'Fish Wish' using Stories
Click here, make sure to tag me (IG: @nancybatens – FB: @nancybatenstraining) and use the hashtag #fishwish
Let's spread the fish!
More information on the 'fish'? Check out these two blogposts
The origin
How to use my digital fish?